Yards of green undulating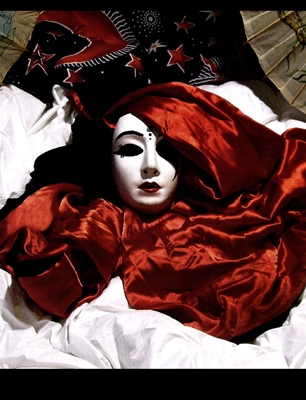 A litte pink and a lot of gold
Mustard with red beating
Your love, to someone sold
Diaphanous for the fresh bride
Sanguine for the shy betrothed
Dark colours, but black aside
Thus fair skins shall be clothed
Here I see some bubbles
And there some merry flowers
Heavenly azure with tassels
A delight to end the hours
The colourful ringing prattle
Amidst the various grains
Shakes his head, to their battle
Between temples and plains
Such colour can never be lost
Not to the moist clouded eye.
Who holds the maroon, tossed
With memories, time can't deny.
Scant grey hair with no vermillion
Clean white is all she will wear.
But he had bought her blues prussian
And tucked flowers in her hair.
I watch her relive those sweet moments
The silks she gripped, were his warm hands.
They shelved the cloths, those merchants.
Life slid away as she held some dark strands.